Use Commit Club as a mood tracker online and record your mood from anywhere in the world. Share mood reports with a link and journal your feelings from any location. Everything is completely free.
Do incentivized tracking to make sure you don't miss a day; or stay accountable for tracking your mood by yourself or with a partner.
Write in your mood tracking title, select how long you want to track for, and choose free or incentivized. Optionally, share with people you trust so they receive your updates.
Commit Club makes it easy to track and share how you feel at any time.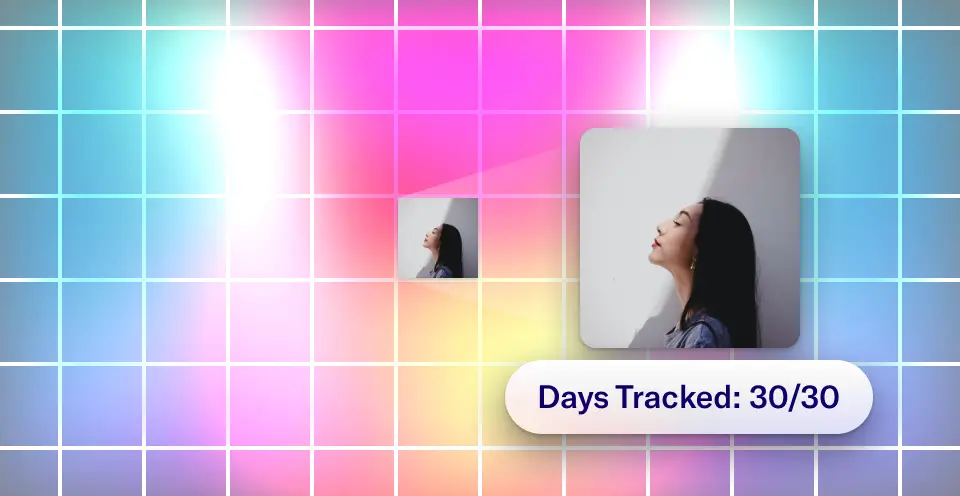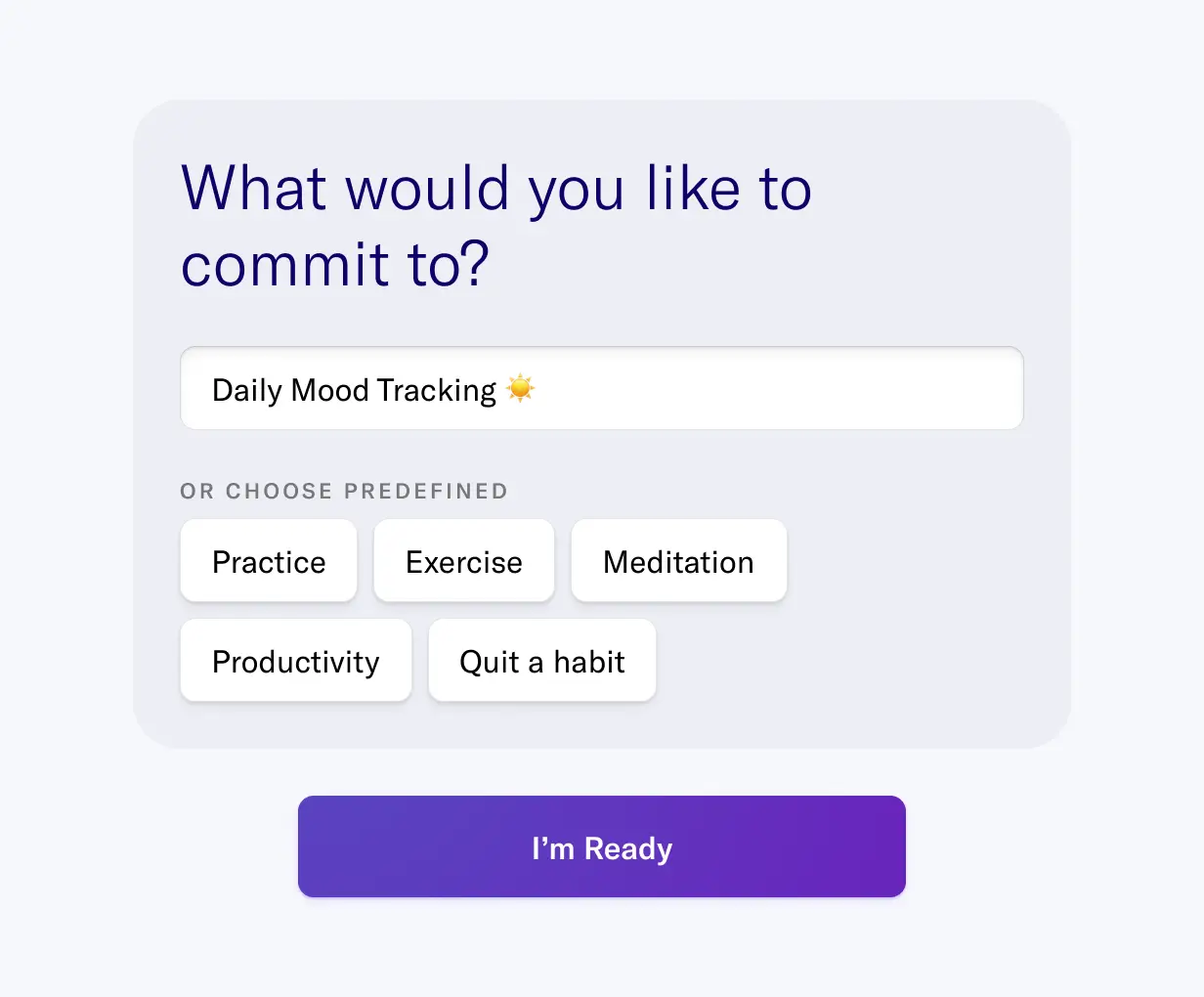 Everything is entirely online so you can track and share regardless of location.
Your progress and reports are stored securely in the cloud and can only be accessed by you and the people your link is shared with.
Use from mobile, tablet, and desktop. There's no need to download an application as Commit Club works from your browser.
Write your thoughts every day and have them automatically go out to the people you trust.
Don't want to share immediately? No problem. You can share at any time with a link. Step one: copy the link. Step two: share it! It's that easy.
There's no sign up required to view your journal. Journals can be printed out for added accessibility.
Share with loved ones and those who are helping you. Share your mood with:
Your friends.
Your family.
Professionals who can analyze your mood and give advice.
An accountability partner.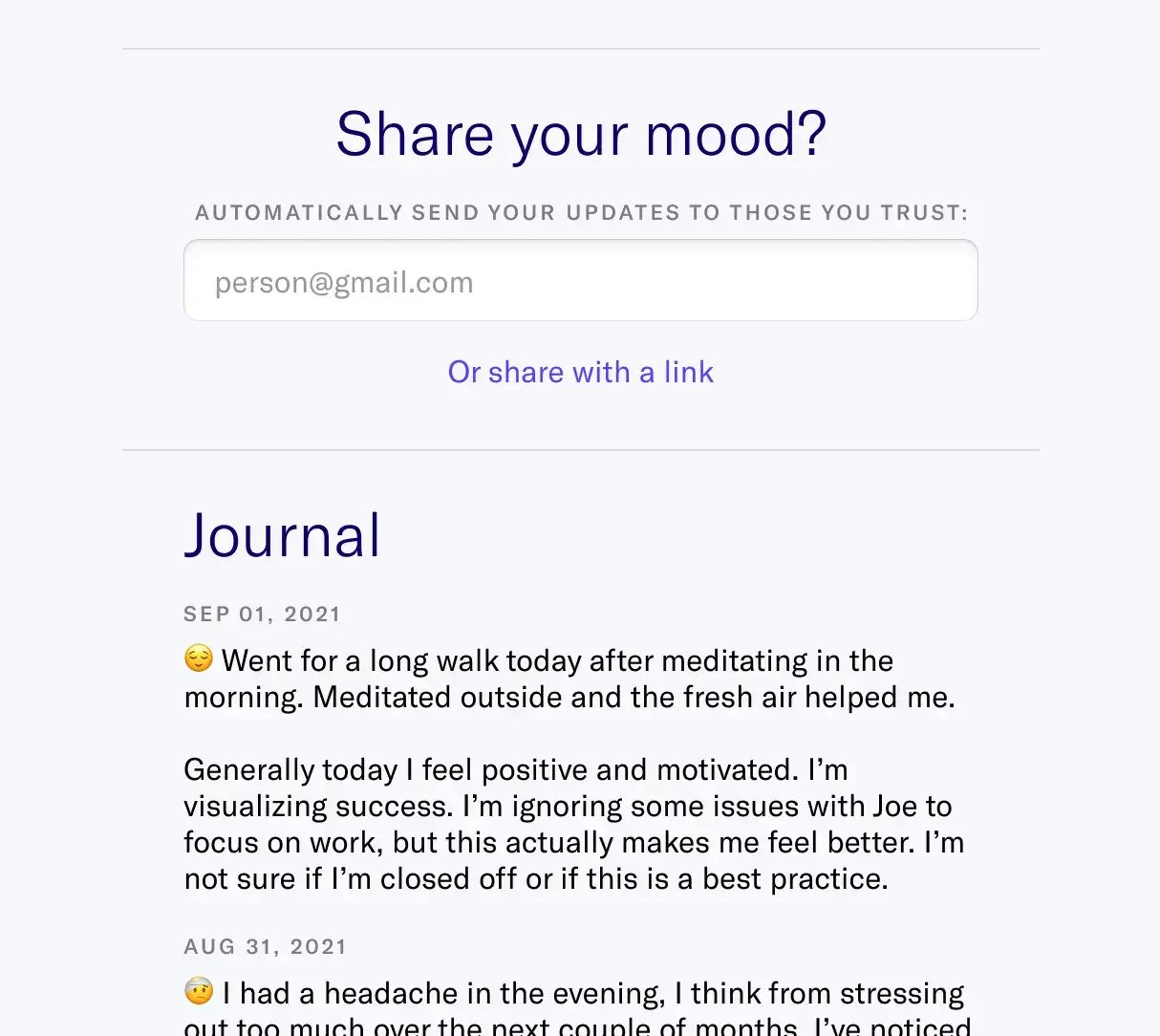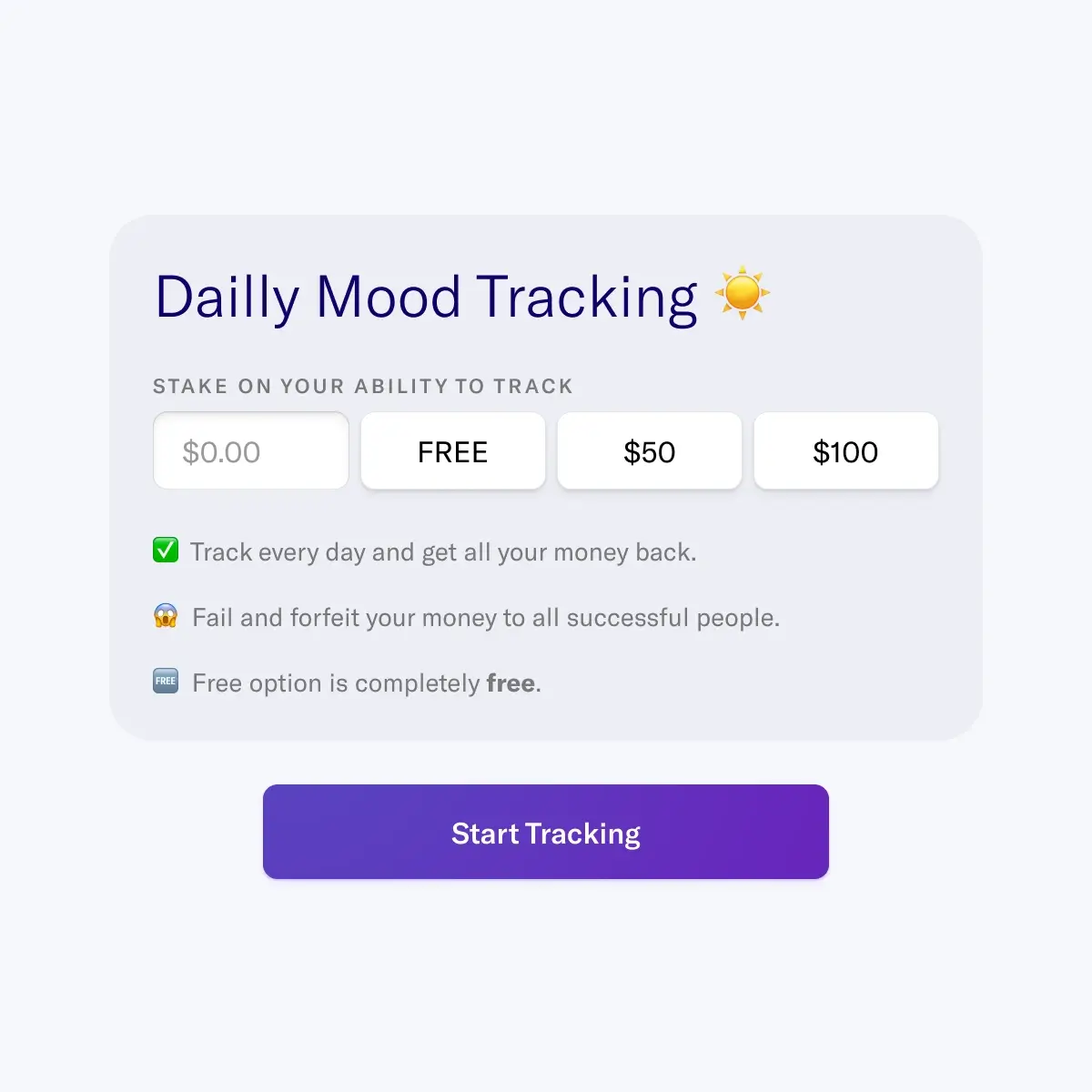 Motivation built in: free or incentivized
You can motivate yourself to track your mood in a variety of ways.
Start for free and have motivation come from yourself and the people holding you accountable for tracking, such as friends and family. Anybody can help keep you accountable for checking in; don't be afraid to ask.
You can also commit to tracking your mood with money. Pledge money on yourself so that every time you check in you get a portion of your money back until you check in every required day.
Miss a check in and lose the money you have not earned back. This goes to everybody else checking in – so every day you check in you get your own money back as well as what has been lost by others.
This adds extra fun and accountability to mood tracking to make sure you really don't miss a day!
Commit Club can be used for free so committing money to your tracking streak is entirely optional.
Tracking your mood is known to have many benefits.
It helps you cultivate a powerful sense of mindfulness and presence.
It helps you identify and articulate issues with mental health. Daily tracking is especially beneficial as patterns can be analyzed and discovered.
It helps relieve stress and anxiety. Having a secure place to share your thoughts makes it easy and quick to vent how you're feeling.
Commit Club incentivizes you to track your mood every day so you feel better over time.
Become part of a vibrant community
Join our vibrant Discord community of individuals committed to improving well being.
Connect with others recording their mood and get inspired for starting new positive habits.
You can join people doing meditation habits, fitness habits, dieting habits, education habits, and more. You can start a new positive habit and also track how this makes you feel!
Just like with your mood journal, you can share your habit with the community for proactive encouragement, ideas, and support.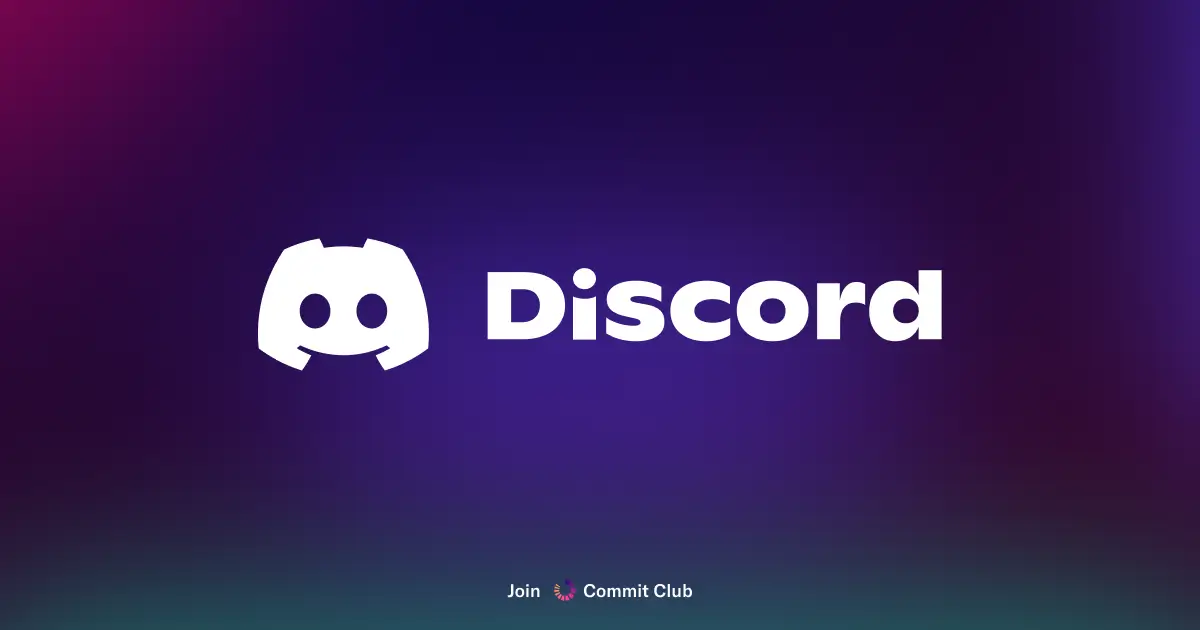 Commit Club is a beautifully designed platform that has seamlessly become part of my daily routine. Innovative use of tech for personal progress and betterment.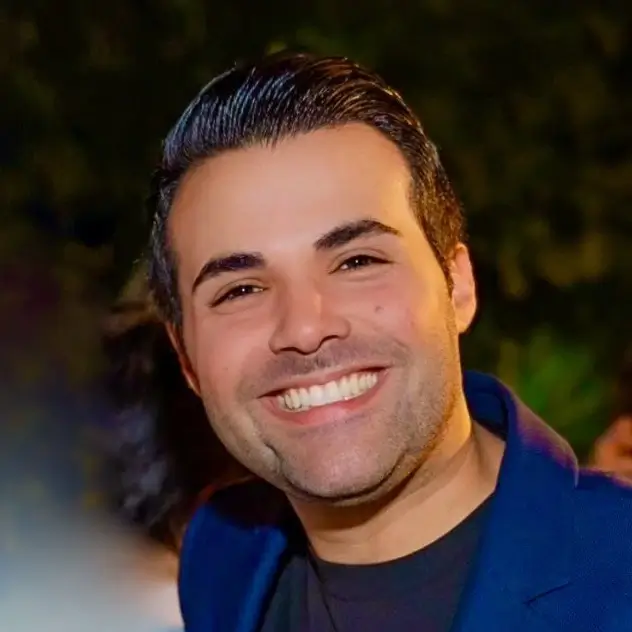 Brett Cohen
Executive Director, Production & Event Partnerships at Forbes
Checking in every day and knowing I'm not alone in this journey has allowed me to create positive long lasting systems.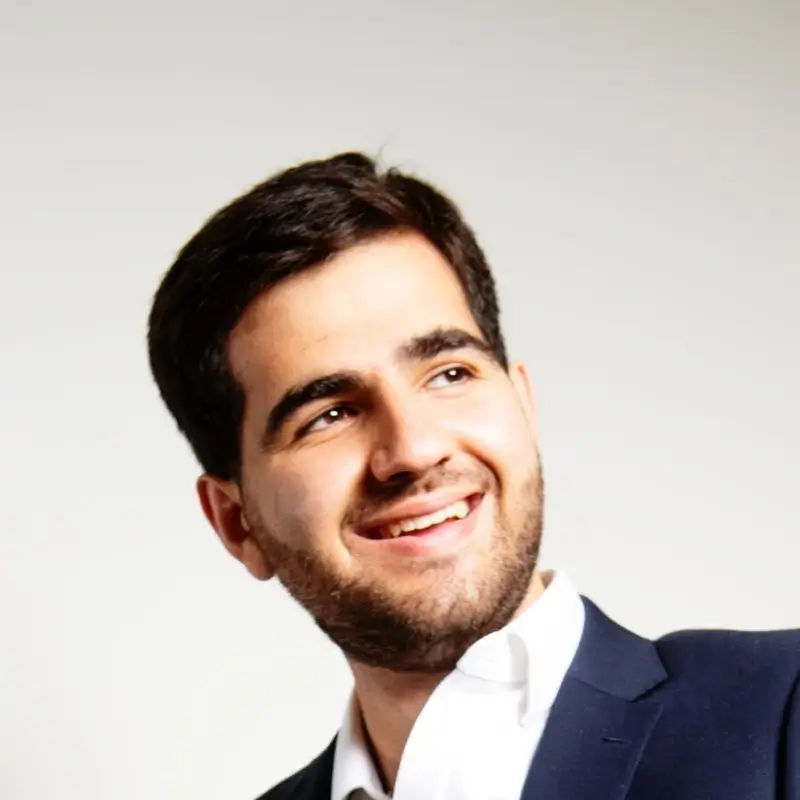 Ollie Rutherford
CEO & Co-founder at UniRise
Tracking your mood has noted benefits for everyone. Give it a try.