Use Commit Club as a daily mood tracker to record your mood every day and feel better over time.
Daily mood tracking has noted benefits such as managing stress and anxiety, and increasing patience and general happiness.
Commit Club makes it easy to record your mood every day, detailed or not, and share with anybody through automatic updates or an online link.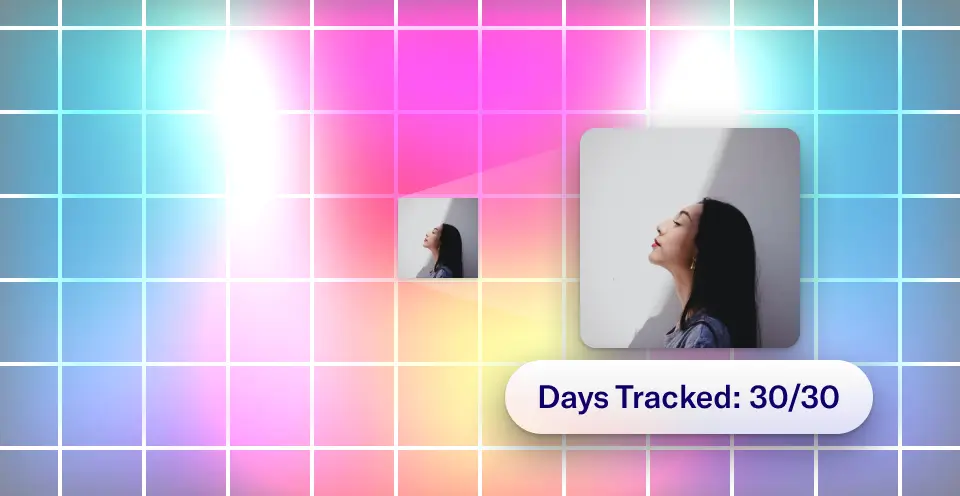 Completely free and online
Commit Club is entirely free with no added fees to use. Give a title to what you're tracking, click "Free," and start. That's it.
Everything is online and stored securely in the cloud so you can track from desktop, tablet, or mobile, no matter where you are.
Your mood journal can also be accessed from anywhere.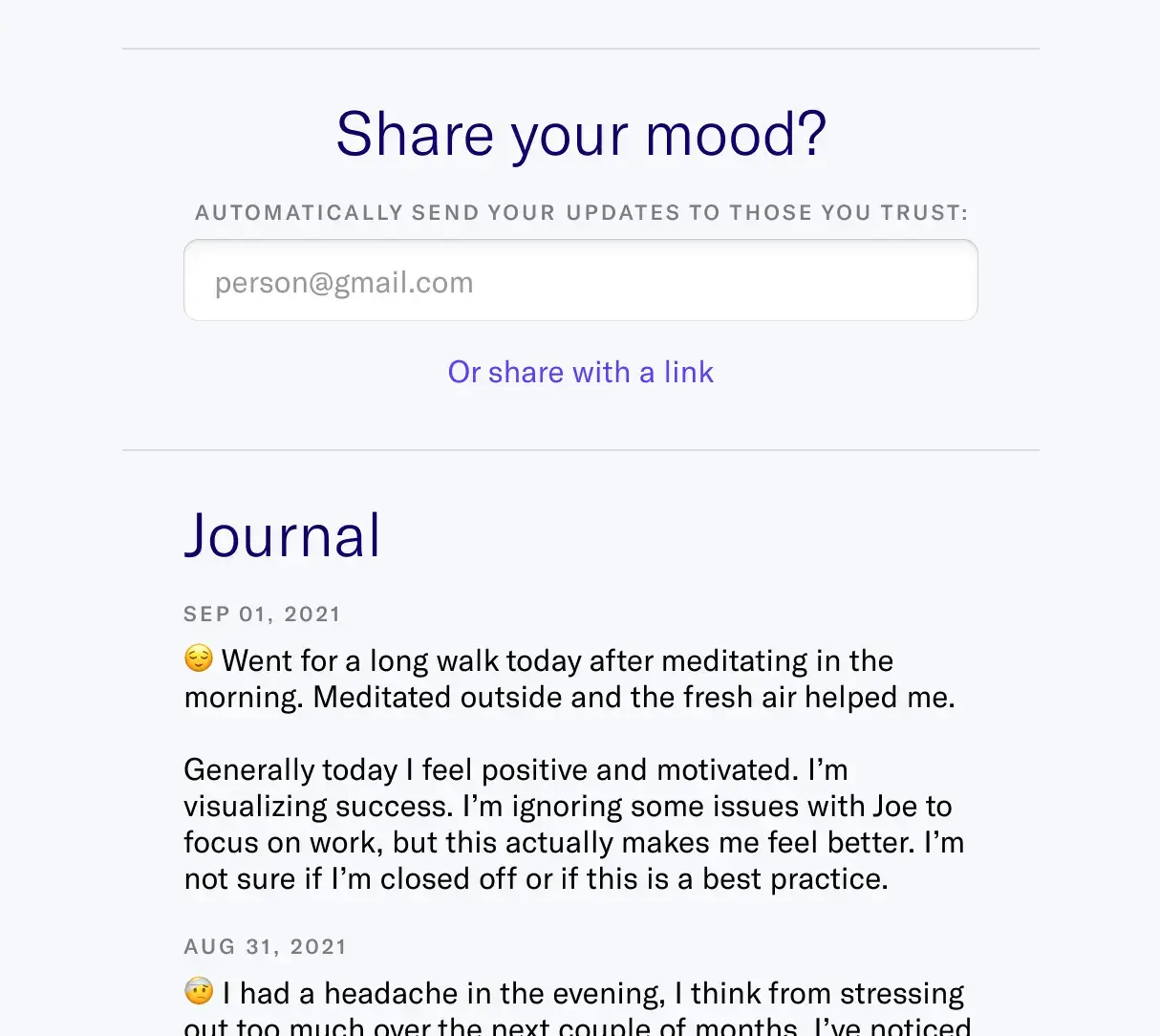 Add detailed entries or just emojis about how you're feeling – the level of depth you provide is up to you.
Make your entries automatically send to people you trust. Or wait until you're comfortable and share the link to your journal at any time.
You can share to friends, family, and professionals helping manage and improve your mood. There's no sign in necessary to view.
Identify patterns and improve over time
Identify patterns over time that lead to good and bad moods. Track and learn to manage what's bad in your life while retaining what is good.
Over time your baseline mood can improve so you can become a better feeling person.
Share your mood journal for added support – people close to you can assist in analyzing triggers and patterns.
Built-in incentives so you don't miss a day
Commit to tracking your mood for free or with money.
If you do it with money, all you do is pledge money up front, and start your challenge. Every day you check in with your mood, you get an equal portion of your money back.
If you miss a check in, you lose whatever you haven't earned back and all of that gets distributed to everybody successful. Every day that you check in you get your own pledge returned as well as the pledges from people who didn't check in.
You can always use Commit Club for free, but if you want added motivation to check in, it's there for you.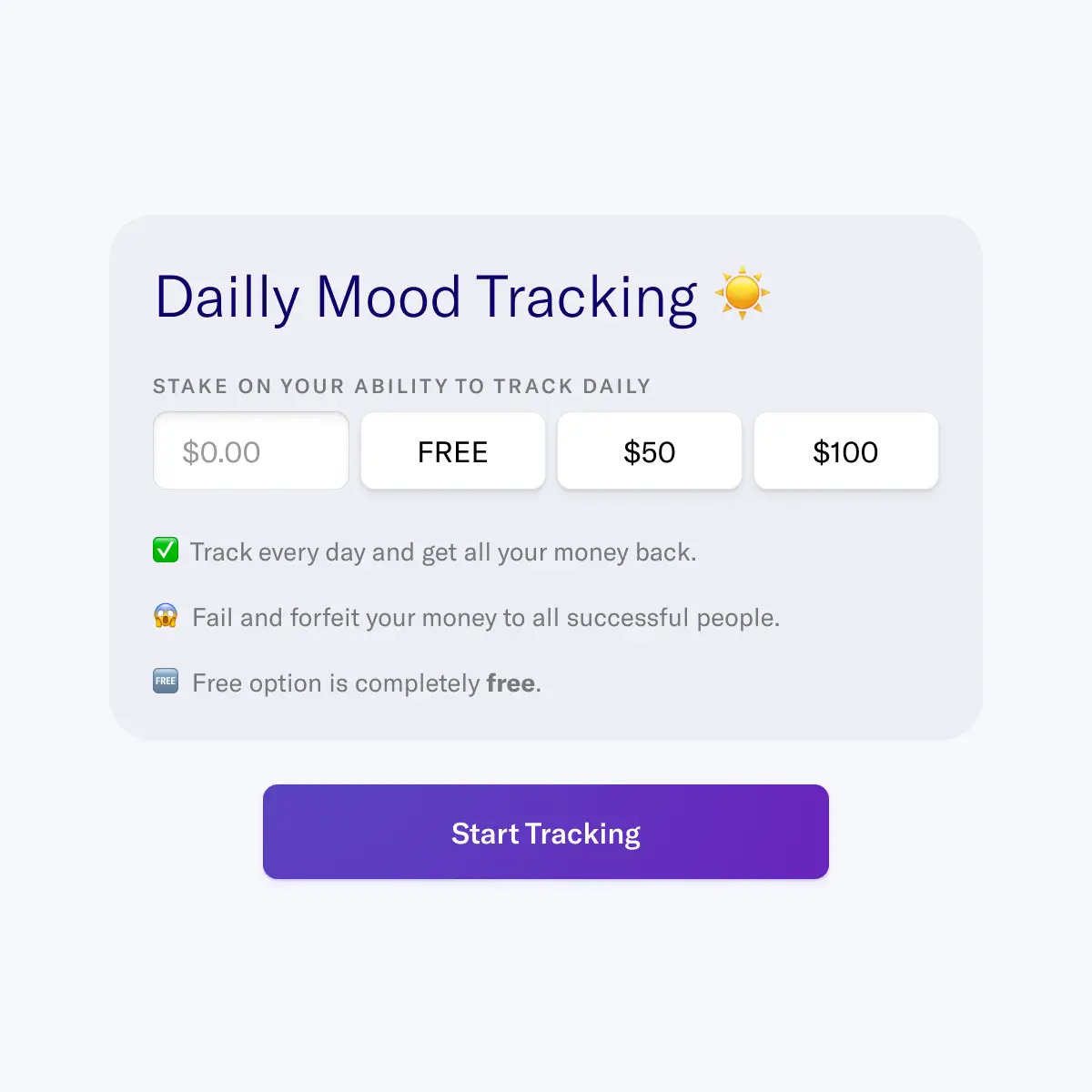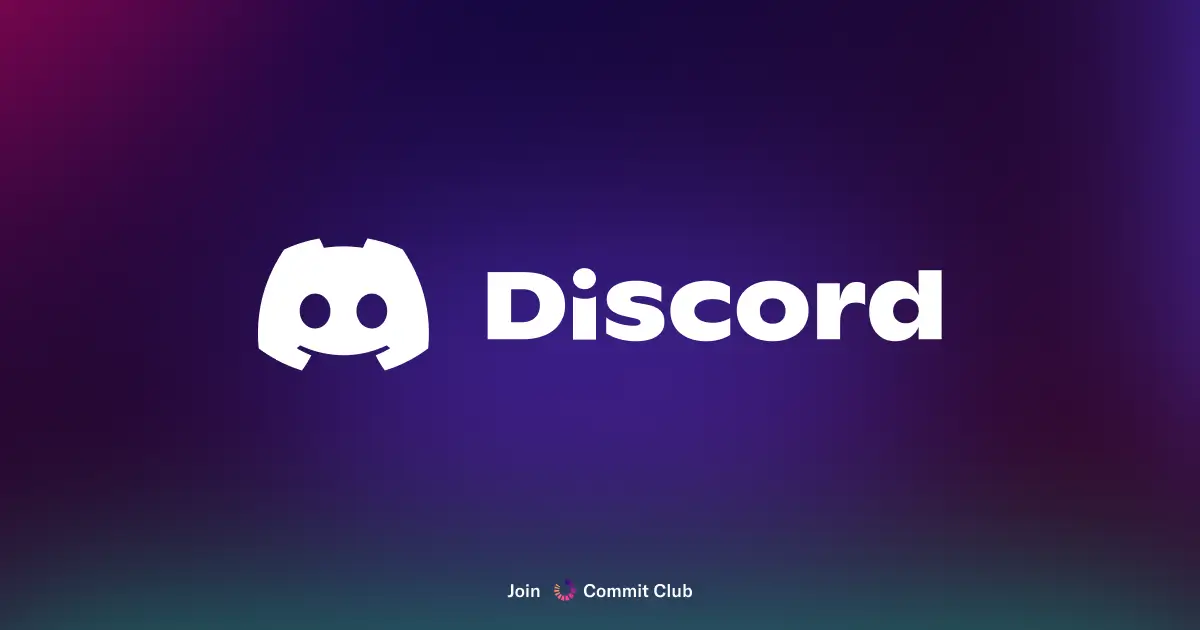 Join a motivated community dedicated to improvement
Join Commit Club on Discord to share your journal, get advice, and find other positive habits to commit to.
Commit Club is filled with individuals bettering themselves in all facets of life. There's a ton of great habits to take up, and the Commit Club community can help figure out what's best for you.
Tracking and recording your mood is easy and free! Take the leap and improve over time.