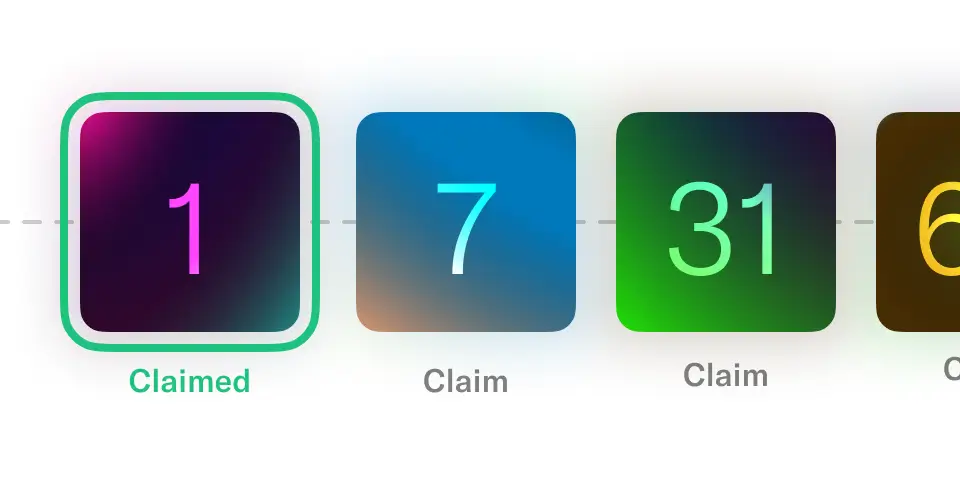 Early adopters of Commit Club will be airdropped DAO tokens as Commit Club decentralizes itself with an initial DAO offering.
The DAO airdrop will be proportional to usage of the platform in terms of amount staked, number of challenges, duration of challenges, and check ins.
Initial DAO offering date and exact tokenomics to be announced. For more, please refer to the Whitepaper.
NFT achievements and badges will play an important part in Commit Club.
The first 1,000 users of Commit Club will receive an exclusive NFT, crafted by two-time Emmy award winning animator, Jason Strougo.
In addition the DAO airdrop, all early adopters, including past the first 1,000, will receive an NFT achievement.
Ending date to be announced. Does not apply to no-Web3 challenges.